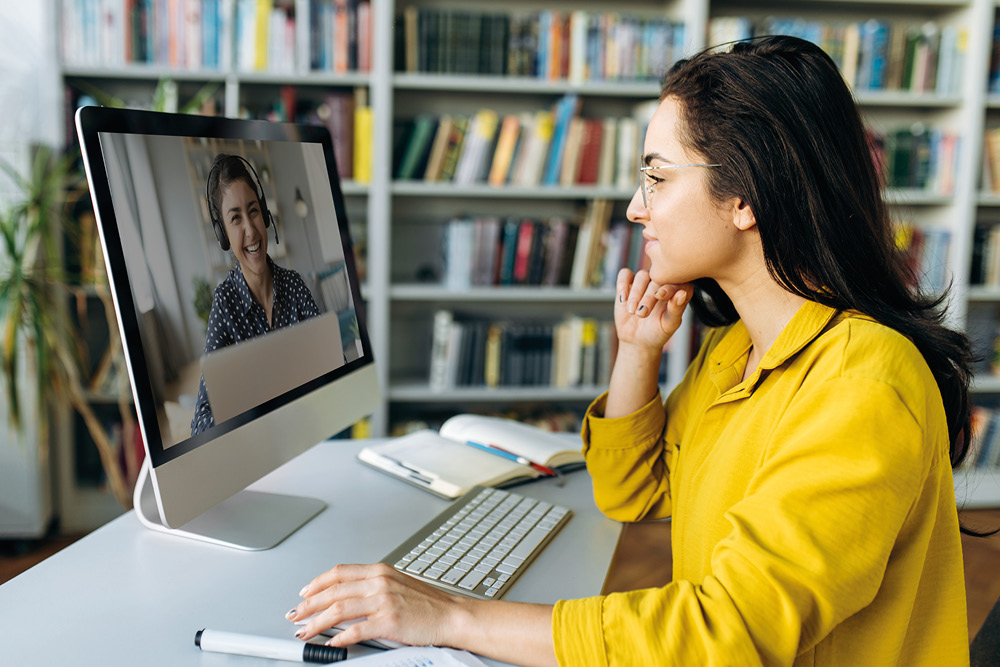 Young people have had a particularly rough time of it during 2020-2022 – there's no doubt about it. We have all had a difficult few years but Covid's impact on young people could leave a lasting legacy. During the ongoing Covid pandemic, it's not been possible to reward the 'working hard' with much 'playing hard' at all.
Our twenties should be the time to stretch our friendship muscles, have a laugh and find out who we are and where we fit. But two thirds of British people find it difficult to make work friends while working from home, found a survey by People Management. Some young people have felt lonely, bored and frustrated by the lack of social and learning opportunities during Covid restrictions - and career opportunities have been diminished in many cases.
When I spoke to Matt, a 27-year-old graphic designer from London, and Libby, a 20-year-old waitress from Sussex for this article however, they have valiantly found a couple of positive sides to their work experiences during Covid times. Read on also to hear how employers are acting responsibly to look after employees in their twenties.
A social life through work
"I have mostly only made friends through work this year" said Libby aged 20. "I enjoy my workplace, it can be full-on at the restaurant but I like meeting people and having a group who all work busily together. I would however like it if the job had more variety as it becomes very repetitive. It was also difficult during the peaks of Covid as neither the company nor government set strict rules to follow so I felt a bit exposed with the volume of people we were serving with little protection."
So Libby had the advantage of being in a sociable working environment, rather than doing an 'office job' working from home (as has been enforced in periods of the pandemic for anyone who could), but that did come at a price of fear of catching the virus.
Young people's career plans disrupted by Covid
I asked Libby if the pandemic had damaged her career aspirations. "I have progressed in the job I'm in at the moment which is a bonus and has led me to having more responsibility. However at the moment it's not my long term goal to be in a managerial role in hospitality, though I'm also not sure where I want to end up or what job I would love doing. I'm saving up to travel to Australia, and am really hopeful this will now be possible. It will give me a change of scenery! However my confidence - especially socially - to go abroad not only on my own but also to a very different country has definitely been shaken by the pandemic unfortunately."
Confidence has been knocked by scarce social contact for many young people. "How do you integrate back into the world?" asked Huma aged 25, in this video from The Health Foundation about how the pandemic has impacted young people in the UK.
In a 2021 poll of 1,345 young people by the Institute of Employment Studies, 62% of the young people said the pandemic had impacted their confidence when it came to work.
Our duty of care for young people now
Cristiana Orlando, research fellow at the Institute of Employment Studies, says that government, employers, education providers and support services "have a duty to provide support to young people now".
So who's on the case?
Here is advice and tips for employers from Posturite:
"Working from home has been a godsend"
Matt, the 27-year-old graphic designer from London, loves how Covid-prompted working from home saves him money on travel costs, and finds it easier to focus on his work and organise himself more efficiently. He lives with his parents and says: "Working from home has allowed me to feel more relaxed in a familiar environment. I felt like I was working better and harder when at home than in the office, which can get distracting at times. However, the hybrid working options allow for a mix of the home and office working and I enjoy both."
It's great to hear this positivity and Matt says "The only good thing that really came out of the pandemic is the more modern take on office working, more flexibility and corporations trusting in their colleagues. Giving us more freedoms in turn makes us more comfortable to work harder and more efficiently."
And I love this snap of a homeworker 'in her jammies' from Kat Henry and shared with Posturite on Instagram:
The opportunity to separate home and work lives
Some employers have worried about the welfare and job satisfaction of young people in their teams, including Richard Foyster, Solicitor and Partner at Ashtons Legal:
"Not all members of my team have the space nor the peace and quiet to work at home comfortably, and this is really common for my youngest employees. We've kept our offices open when guidelines have allowed, albeit with Covid-related restrictions, and some of my younger colleagues – especially those living with their parents – have welcomed being able to separate their home and work lives in this way. The younger employees are a close-knit group who like to see each other in person too."
Indeed when Katharine Metters, Lead Consultant - Ergonomics at Posturite, took part in her regular workplace ergonomics online group of experienced professionals, she noted that: "Everyone was saying how marvellous it was working from home. We've got a lovely view and so on. But I encouraged the group to cast their minds back to when we were young and had grotty flats without separate working spaces! It's been horrible for some people at home."
"And I remember when I first learned my job" says Katharine. "I learned nearly everything I knew about my job from going out and about and meeting people. We had lively discussions and training courses – and people have missed out on these who are now at the start of their careers."
Learning by observation is incredibly important at work and transactional video meetings do not allow for this. "Also, many young people find video conferencing daunting - especially with their more senior workers" says Katharine Metters. "They fear making mistakes when the spotlight is on them – it's easier to sit quietly off camera than to make a mistake! We need to create safe environments in our businesses for young people to experiment and learn."
Young entrepreneurs
Sometimes adversity can lead to innovation and success against the odds. Posturite's CEO Ian Fletcher-Price was unhappy in the jobs he'd had in his early twenties; he found the sedentary city life unfulfilling and wanted to make his mark in the world. So he started tinkering away in his mother's shed and invented a sloped writing board which was the very first Posturite product, and the business was launched in his twenties.
Mental wellbeing for employees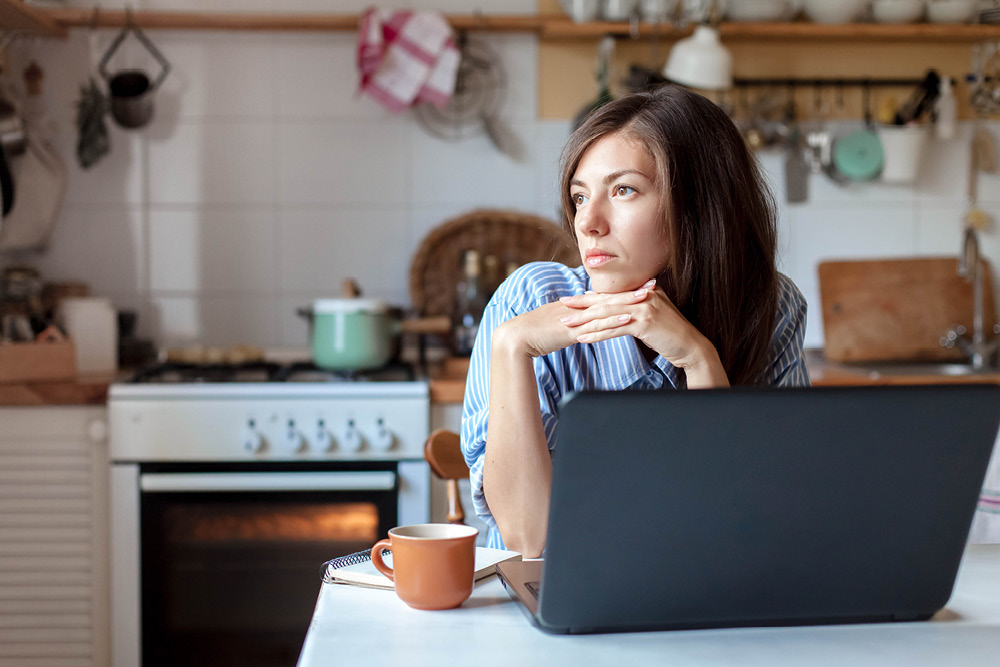 Posturite helps businesses and people improve their mental wellbeing by offering consulting services, online training and free resources like this infographic on 'Pandemic mental health: what we learned about homeworker wellbeing'.
The team at Posturite can help office workers improve their daily habits with access to products such as ergonomic chairs, sit-stand desks and more.
Advice and tips for young homeworking employees from Posturite
I additionally had a newly qualified nurse lined up to speak to for this article – but funnily enough she didn't have time in the end. Let's hope she's not only busy with her demanding job but too busy enjoying a party or two. It's high time…