Ask us anything!
Come to meet us at our webinar
Posturite is the UK's leading specialist in ergonomic office furniture; welcome to healthier working.
Want to join over 4,500 businesses and organisations in choosing a solution from Posturite?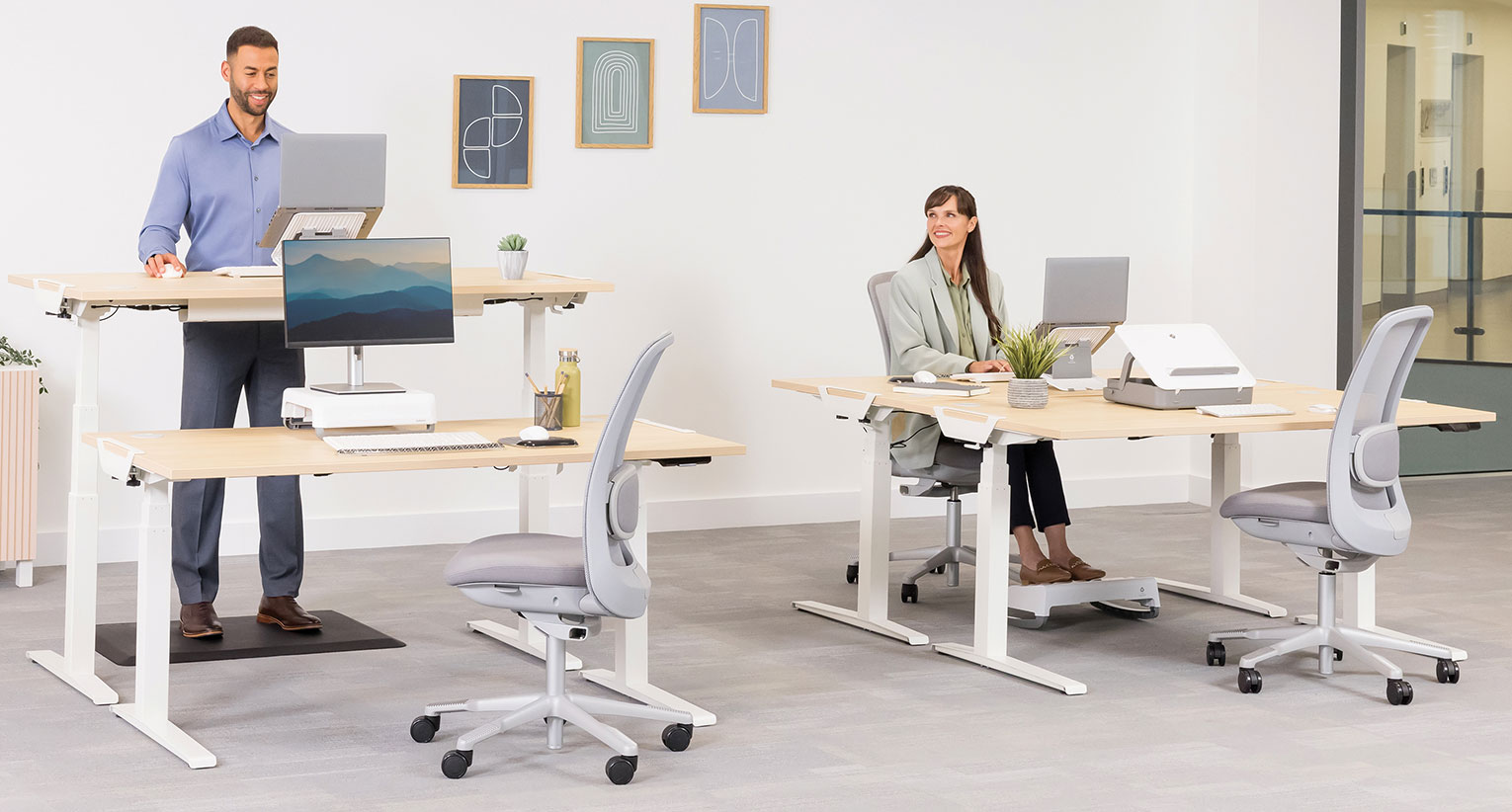 Staff working from home?
Get the best ergonomic products to your people at home quickly and cost-efficiently. Their home office can be a hive of creativity, focus and comfort.
Keep your staff happy, healthy and productive.
Pick from our portfolio of workplace health and wellbeing services and expect expertise.
Pick the brains of our friendly team and make use of the wealth of specialist knowledge and resources at Posturite. It's what we're known for!

How can we help you?

Sector
Insurance

HQ
East Sussex

Employees
3,000+
Case study.
Hastings Direct wanted to keep its young workforce in the best health possible. Led by Posturite's Seating Consultant, we supplied 1,500 ergonomic office chairs and carried out individual workstation assessments.
Goals.
Boost staff satisfaction
Provide value for money
Offer hands-on education
Promote good posture and ergonomics
Product profile.
HÅG H04


Over 4,500 active business customer accounts worldwide.
We're trusted and commissioned by numerous global blue chip companies (indeed the majority of the FTSE 100), by prestigious government departments and universities, and by SME leaders in technology, healthcare and more. Our growth since 1991 is a testament to our ability to solve our customers' problems.
Free resources & guides.
Our content hub is full of ideas to help and inspire you and your teams.
View all resources
Featured product
HÅG SoFi
For active sitting and the best in Scandinavian design, the HÅG SoFi chair collection is a top choice.

Ingenious HÅG inBalance® technology keeps you in balanced, continuous motion without you even noticing.