Get comfortable. You're in the hands of ergonomic experts and our mission is to help you find everything you need for a better experience at work — whether you're buying for yourself, for a business, or for a public sector organisation.
30+ years of success
World's best ergonomic products
Serving both people and businesses
Expert help at the touch of a button
Rated excellent by verified customers
Specialists in agile working
We lead the market
The world of work is always changing — but we don't just react to change in the market: we create it by paying attention to new research and investing in innovation. Since day one we've campaigned to end traditional sedentary office life.
Our vision has been to create environments that suit real human beings. This means having high quality ergonomic equipment that promotes good posture and positioning.
It also involves:
Encouraging regular activity and movement to prevent the health issues associated with inactivity
Having systems in place to identify workstation issues before they become a problem
Approaching employee health and wellbeing holistically — as a priority

Whether you're shopping as an individual, or buying for a business, we're here to help.
Buying for yourself
Investing in ergonomic equipment for yourself is one of the best decisions you can make for your health — and your work. We can't guarantee you'll rise to success the moment you achieve the perfect ergonomic set-up, but we do know that being comfortable, well supported and having the freedom to move is a great step in the right direction, helping with focus, creativity, motivation and good health.
Independent advice
We're not bound to any particular manufacturer because it's important to us that our advice is impartial. Our number one goal is to match you with the most suitable products.
Access to ergonomic experts
We have a dedicated DSE team on standby to help you one-on-one at no extra cost.
Pick of the world's best ergonomic equipment
This is no exaggeration. We trial and vet the world's best ergonomic innovations so that only the best products reach you.
Easy shopping experience
From browsing our user-friendly, secure website right to the moment you receive your product, you'll enjoy a smooth, easy journey with support whenever you need it.
High quality
Many of our products come with a generous guarantee so you can relax knowing if anything does go wrong, you're covered.
Free health and wellbeing content
Our website contains a hub of information-rich resources that you can use to improve your posture, health and wellbeing at work.
Buying for business
The decisions you make about the equipment your staff use — and how it's used — have the power to make or break your business. Get it right and you'll boost productivity, reduce absenteeism and help create a positive, healthy, productive work culture. Get it wrong and you put employees at risk of discomfort and injuries, leading to more sick days, lower work quality, reduced output and damage to staff morale.
We make sure your business gets it right.
Exclusive benefits for business account holders
Create a free business account for a smoother buying process with plenty of thoughtful features to make your life easier. By switching to the business interface, you'll get the best ergonomic products to the right people as quickly and cost-efficiently as possible.
We're homeworking specialists
If you're in the dark about homeworking, we can advise on best practice and provide all the equipment and assessments necessary for creating an ergonomic home office.
Benefit from a fully-managed service
Our managed service team can implement and run your entire DSE health and safety system — or they can help fill in any gaps by providing support on an ad-hoc basis.
Access to the world's best ergonomics
For decades we've maintained strong connections with the world's top brands, including these globally-renowned names: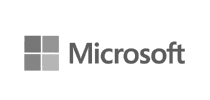 We have the resource to be flexible
With our widespread team and strong network of assessors, ergonomists, trainers and health and safety consultants, we have the resource to take on projects of all sizes.
End-to-end service
No need to use multiple providers. Our industry connections and expertise means we provide any service you need, from workstation assessments and product procurement, through to health and safety consulting and training.
Do more than comply with laws
Health and safety regulations are outdated; especially considering the move to homeworking and other flexible practices. We not only make sure you're legally compliant but are actively doing the right things to prevent work-related illness and injury in any environment — in the most cost-effective way possible.
We work with the best
If you choose to work with us, you're in good company. We're lucky to count most of the FTSE 100 as loyal clients, not to mention hundreds more charities, small businesses and individuals working from home.
Get in touch
Ready to find out more? We're always here to help.
Our dedicated DSE support team can answer your questions about ergonomics, positioning and equipment. Jump on chat, email, or the phone to talk to one of our team today.
Chat
Start messaging with a DSE professional.
Start up a live chat.
Phone
Talk to our DSE team in person.
Call us on 0345 345 0016.
Email
Put your query in an email.
Write to [email protected].
Contact us
If you'd like to talk to us about how we can help you, please contact our experienced customer services team on +44 (0) 345 345 0010 or submit an enquiry.